Montreal is a city of hidden treasures. With numerous sites that are tucked away and difficult to find without a guide. The best way to exploring Montreal and its hidden gems is by car, and we suggest the Hyundai Accent Black 2009 for the journey. Here's an itinerary that will take you to the most stunning attractions in Montreal.
Discovering Plateau Mont-Royal and Little Italy
Begin your journey by heading to the Plateau Mont-Royal! An area that is brimming with colorful streets, independent boutiques, and quaint cafes. The area has a distinct architecture that is worth seeing in person.
Plateau Mont-Royal also features some of the city's finest dining options, including L'Express, a Parisian-style bistro known for its seafood platters and steak tartare. Another notable restaurant is Au Pied de Cochon, a rustic eatery famous for its rich and hearty Quebecois dishes.
Once you've explored Plateau Mont-Royal, head to Little Italy, a neighborhood that boasts one of Montreal's most famous landmarks, the Jean-Talon Market. This bustling market is a hub of activity and features fresh produce, artisanal cheese, and a variety of prepared foods. We recommend stopping at La Cornetteria, a small bakery that makes the best croissants in the city.
Visiting Historic Landmarks
After exploring Plateau Mont-Royal and Little Italy, drive to Saint Joseph's Oratory, one of the city's most iconic landmarks. This magnificent basilica is perched atop Mount Royal and offers breathtaking views of the city skyline. Visitors can explore the impressive interior, including the famous votive chapel, where hundreds of candles are lit in prayer each day.
Finally, visit the Notre Dame Basilica, a historic and awe-inspiring church that is often overlooked by visitors. The basilica features stunning Gothic Revival architecture, including intricate woodcarvings, stained glass windows, and a star-studded ceiling. Be sure to attend a concert in the basilica, as the acoustics are among the best in the city.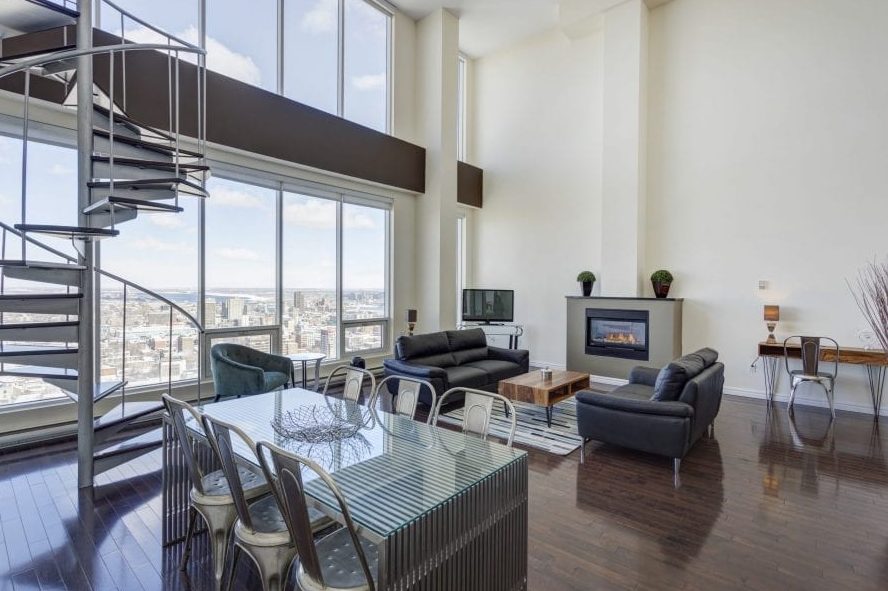 Staying in Montreal
Montreal is a truly beautiful city with much to see and explore. We at Corporate Cars have made it easy to go around the city in style and comfort! However, you are probably thinking about where could you stay while on your visit to Montreal. Well, you're in luck, as we are collaborating with our sister company, Corporate Stays where they provide luxury apartments not just in Montreal, but across Canada! And as a special offer, we are giving a 1-day free luxury car rental for our guests that book for a minimum of one month! Take advantage of staying in luxury and exploring the beautiful city of Montreal. You can book your car HERE, and check out Corporate Stays' amenities on their Instagram.