Are you planning a trip to Montreal this winter? Montreal has a lot to offer during the winter, and with the right vehicle, you can make the most out of your stay. Renting luxury cars in winter, is one of the best ways to ensure you get around in comfort and style. This blog post will explore some of the benefits of renting a luxury car in Montreal during the winter. From avoiding the snow and ice to taking advantage of the city's picturesque winter scenery, you'll be glad you chose to rent a luxury car for your winter vacation in Montreal.
The Car You Need
When winter weather hits Montreal, it's crucial to have the right car for the job. That's why at Corporate Cars, we provide our customers with an extensive list of luxury cars from all categories and styles, from economy to sports to luxury and SUV cars. Our selection of luxury cars is guaranteed to meet any need and accommodate any budget. We offer vehicles from all the major automakers, so you can be sure that you'll find the perfect car for your needs.
We take pride in offering a wide range of vehicles, allowing our customers to choose the car that best suits their needs and preferences. Whether you're looking for a large SUV or a luxurious sedan, we have something for everyone. All our vehicles are in excellent condition, ensuring they're always ready to hit the road. Our experienced staff is always on hand to help you choose the right car and advise you on driving in winter weather. With our selection of luxury cars, you'll be able to get around town safely and in style this winter.
The Location You Deserve
When renting a luxury car in the winter in Montreal, it's crucial to have a great place to stay. That's why our sister company Corporate Stays, offers the best signature luxury apartment rentals in Montreal, so you can find the perfect place to stay during your winter vacation. Whether you're looking for a studio, a luxury apartment, or a penthouse, Corporate Stays has something to offer you. All of their apartments are fully furnished and come with many features and amenities, ensuring that your stay is comfortable and enjoyable. With Corporate Stays, you can find the perfect location for your winter stay in Montreal.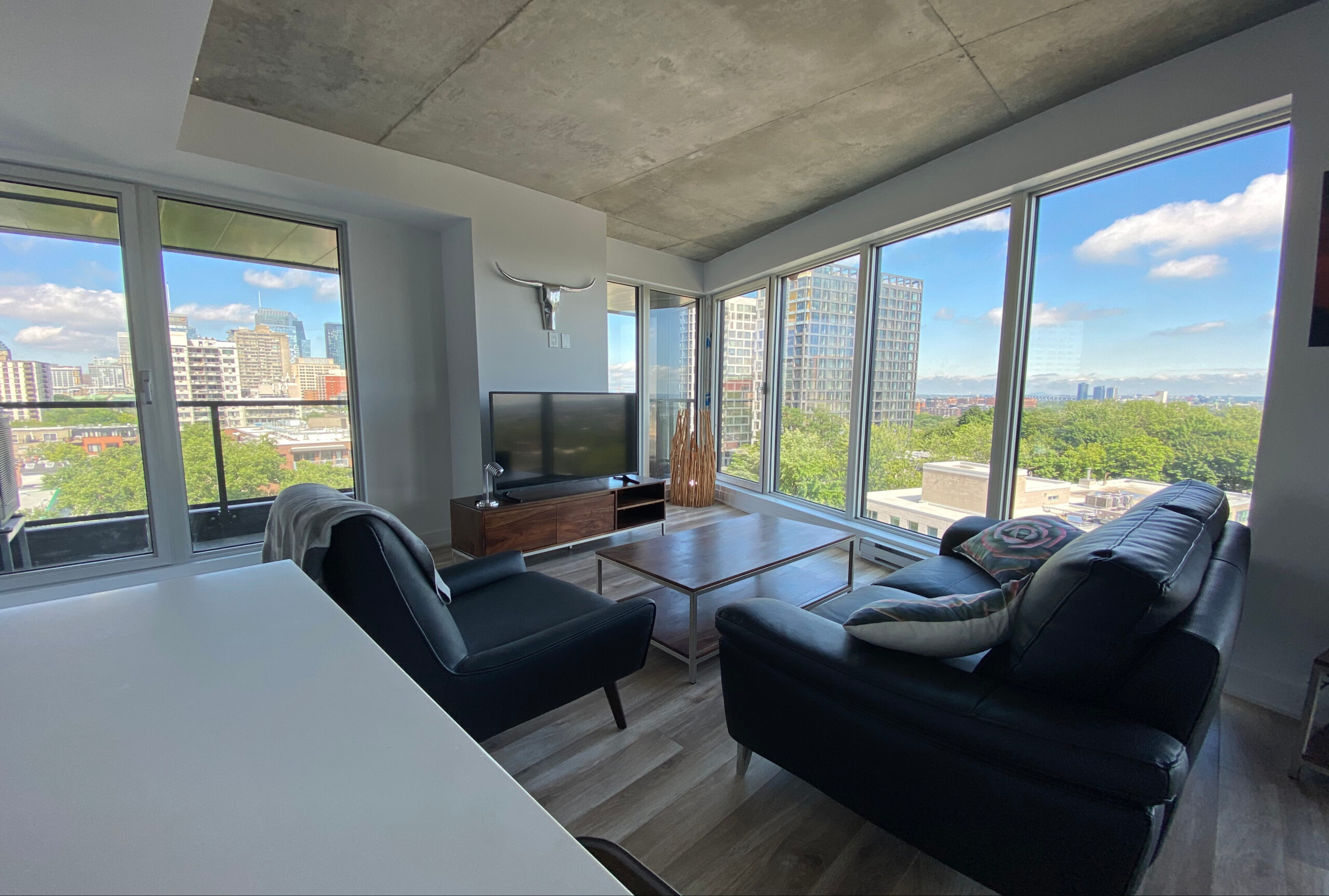 The Service You Expect
At Corporate Cars, we strive to provide our customers with the best service and luxury car rental experience. When renting a luxury car, we understand that you expect nothing but the best. Our vehicles are inspected and maintained regularly to ensure they are in the best condition.
We also provide various services, such as 24/7 roadside assistance, so you can rest assured that you will find care no matter what situation arises. Additionally, if you are a first-time customer, you can benefit from a 15% discount on your luxury rental car!
On top of this, we also offer many other services, including delivery and pick-up from various locations around Montreal. This way, you can handle the logistics of getting to and from our office.
Finally, if you are interested in renting luxury cars in winter, you can book or contact us on our website. We also have an active Instagram account updated with information about the latest luxury cars available for rent. Follow us to stay up to date!